Property Overview:
To learn more about this Montego Bay luxury villa call your local or USA based agent today and ask about other similar villas that may be open for your dates.
Property Features:
Presenting this luxury Montego Bay vacation rental villa is ideally located just 10 minutes from the airport, and give Mom time off and be pampered by the professional private staff. A full-time cook, butler, housekeeper and gardener; airport transfers can also be arranged by calling your Emerald Kite local or USA based agent. Nestled within an upscale gated community , guests will have use of the community pool, tennis courts and fitness center. As you would expect in a villa of this quality your own outdoor living areas enjoy a barbecue and al-fresco bar, an infinity pool overlooking the private beach, and snorkeling equipment, sailboats and kayaks for exploring the bay. Fold-away glass doors connect the villa's terrace to its interiors, which are filled with an appealing mix of modern pieces and Jamaican antiques for a feel of eclectic luxury. Built-in bookcases lend a sense of elegance to the living room, while in the kitchen, an island layout encourages mingling. A formal indoor dining area has seating for eight. Each of the villa's four bedrooms has an en-suite bathroom, air conditioning and water views. There are two suites with king beds, including a master bedroom, one bedroom with a queen bed, and one bedroom with two twin beds. At Afimi, the sparkling waters and sugary sands that make Jamaica such a popular destination for warm-weather getaways and honeymoons are at your doorstep. But there's plenty more to see and do in the neighborhood. It's less than a 5-minute drive to the uniquely charming Houseboat restaurant and the Montego Bay Yacht Club, and there are three golf courses within easy reach.
Complimentary Concierge Services:
Emerald Kite Guests receive complimentary concierge services prior to and during your arrival. Guests will enjoy access to our professional concierge staff who will be delighted to make dining reservations, as well as provide information on events & local activities.
Hospitality by Emerald Kite
Extra Services: (Fees & Advance Notice Required)
Pre Villa Stocking
Airport/Accommodation Transfers
Private Driver
Private Flight/Jet Charter
Private Chef & Additional Staffing
Private Tours
White Glove Errand Services
In-Home Spa & Beauty Services
In-Home Tai Chi/Yoga/Pilates Instruction
Luggage/Sport Equipment Shipping
Emerald Kite's Care Housekeeping:
As one of the world's leading Luxury Villa companies our guests safety and comfort is paramount. All Emerald Kite properties are serviced and maintained by professional local, licensed staff and every home is impeccably cleaned to the highest standard.
House Rules:
No Smoking
No Events or Parties without pre-written approval
How to Reserve This Property?
If you would like more information regarding this exceptional accommodation we invite you to call our Emerald Kite Accommodation specialist who will be happy to provide even more details on this and other similar rentals available for your travel dates.
Privately Owned Professionally Managed®
Our portfolio of homes are Privately Owned & Professionally Managed® by a local first-class team which includes housekeepers, maintenance staff, pool service and 24-hour Emergency Services. For your next visit be assured of the finest service, guaranteeing a world class vacation experience.
Our professional travel staff will strive to provide a seamless vacation experience with memories that will last a lifetime. Call our expert staff today.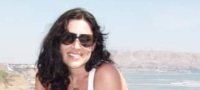 Call Our Local Agent 7 Days a Week from 9am - 10pm EST
USA: 305.912.3059
International: +1 941.500.4555