Property Overview:
This new rental accommodation is a new and exciting addition to our portfolio of rentals. Call your Emerald Kite agent to learn more about this exceptional vacation choice!
Property Features:
A charming vacation apartment nestled within a private oasis with several pools and excellent amenities. Located in the Saint Francois marina area this residence is ideal for those looking to be super close to the beach and within easy distance to all the sightseeing and activities, Guadeloupe has to offer. Only 250 meters to a magnificent beach that will take your breath away. The ground level accommodation enjoys a euro style kitchen, comfortable furnishings and the most perfect setting for water activities and picking up a boat at the Marina a stroll away. A sofa day bed in the living room is perfect for children or young adults. We invite you to call your local (USA Based) agent today to learn more about this apartment as well as decide if this is the location that will ensure a seamless vacation experience.
Complimentary Concierge Services:
Emerald Kite Guests receive complimentary concierge services prior to and during your arrival. Guests will enjoy access to our professional concierge staff who will be delighted to make dining reservations, as well as provide information on events & local activities.
Hospitality by Emerald Kite
Extra Services: (Fees & Advance Notice Required)
Pre Villa Stocking
Airport/Accommodation Transfers
Private Driver
Private Flight/Jet Charter
Private Chef & Additional Staffing
Private Tours
White Glove Errand Services
In-Home Spa & Beauty Services
In-Home Tai Chi/Yoga/Pilates Instruction
Luggage/Sport Equipment Shipping
Emerald Kite's Care Housekeeping:
As one of the world's leading Luxury Villa companies our guests safety and comfort is paramount. All Emerald Kite properties are serviced and maintained by professional local, licensed staff and every home is impeccably cleaned to the highest standard.
House Rules:
No Smoking
No Events or Parties without pre-written approval
How to Reserve This Property?
If you would like more information regarding this exceptional accommodation we invite you to call our Emerald Kite Accommodation specialist who will be happy to provide even more details on this and other similar rentals available for your travel dates.
Privately Owned Professionally Managed®
Our portfolio of homes are Privately Owned & Professionally Managed® by a local first-class team which includes housekeepers, maintenance staff, pool service and 24-hour Emergency Services. For your next visit be assured of the finest service, guaranteeing a world class vacation experience.
Our professional travel staff will strive to provide a seamless vacation experience with memories that will last a lifetime. Call our expert staff today.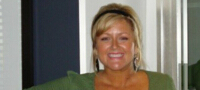 Call Our Local Agent 7 Days a Week from 9am - 10pm EST
USA: 305.912.3059
International: +1 941.500.4555