Wailea Vacation Rentals - Privately Owned Professionally Managed®
I am Constance, your locally situated Maui Destination Agent, specializing
in providing the very best vacation rental accommodation
throughout all of Maui. If you are looking at finding the very finest beach rental villas or condos in
Haiku, Kaanapali, Kapalua, Kihei, Lahaina, or Wailea
then call me today on
(844) 889 0980
. Be assured I will remain at your service from the early planning stage of your visit to your safe departure home.
.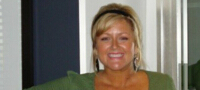 Call Our Local Agents 7 Days a Week from 9am - 10pm EST
USA: 808.650.3995
International: +1 941.500.4555
Our Most Popular 4 Bedroom Wailea Rentals
Our Most Popular 3 Bedroom Wailea Rentals
Our Most Popular 2 Bedroom Wailea Rentals
Our Most Popular 1 Bedroom Wailea Rentals
Wailea is one of the more upscale locations in all of Maui with an array of luxury villas & resorts nestled within 1500 acres of of tropical grounds. Graced by world class beaches & the sparkeling Pacific locals describe Wailea as "disney for grown ups" due to the immense pampering offered to all lucky enough to vacation here. Everything from world class spas, shopping, dining and even beach massages. Wailea is all about pampering and luxury.
Emerald Kite
is the world leader in luxury Maui villa rentals boasting a portfolio of
luxury Maui vacation beach villas
and estates all Privately Owned and Professionally Managed.
Maui is
revered
for its world class beaches all framed by the pacific ocean and
Wailea Beach is no beach slouch. With its long stretch of golden, glorious soft sand and
amazing weather Wailea has become home to posh full service resorts including the Grand Wailea and the Four Seasons. With the airport only 15 miles away visitors can get to their Wailea residence in no time at all. A few miles away is the equally beautiful
Makena Beach more laid back and without the fancy beach services offered at Wailea Beach. Maui enjoys 30 miles of world class beaches all with a unique and distinct personality and vibe.
Wailea dining has to be considered among the best in all Hawaii. Fine gourmet restaurants, casual waterside dining, Romantic cafes and waterside bistros. Whatever your desire your Emerald Kite agent will delight in recommending the perfect dining options during your stay.
Our visitors to
Maui
enjoy an array of flight options however getting a direct flight from most North America airports is getting harder with those direct flights tending to be significantly more expensive than one with one or more stops. We highly recommend that customers book their flights directly with their airline of choice as in the event of a cancelation you will deal directly with an airline and not a third party. Maui's main airport for commercial flights is Kahalui. If you are coming in from Chicago you are in luck! Yes, you can still get a direct flights from Chicago O'hare on
United Airlines
and Bostonians can now fly 5095 miles direct on
Hawaiian Air
in whats been billed as the longest
regularly scheduled interstate
flight in US history. Even
New Yorkers and other East Coast and midwest airlines require at least one stop over.
For many a full day of travel to Maui leaves you tired and more than ready to get to your resort or
Maui private villa.
Be assured that when finally arriving at this open air airport with its laid back breezy arrival terminal you know for sure you have arrived in magical Maui.