Vero Beach Vacation Rentals - Privately Owned Professionally Managed®
A charming beachside city gracing Florida's Atlantic Coast, Vero Beach is a magnet for golf enthusiasts and beach lovers alike. Our beautiful sandy beaches, museums, and host of water sports and beachside hotels make Vero Beach a must visit vacation destination. Located on the Treasure Coast our visitors enjoy an exceptional selection of shops and delectable dining options to suit all budgets.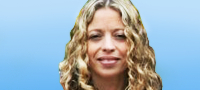 Call Our Local Agents 7 Days a Week from 9am - 10pm EST
USA: 941-900-4552
International: +1 941.500.4555
Our Most Popular 5+ Bedroom Vero Beach Rentals
Save Rental
Platinum
Home/Villa
Pool
Max Occupancy: 10
5 Bedrooms
4 Bathrooms
Property #895385
Dates Available!
Our Most Popular 4 Bedroom Vero Beach Rentals
Our Most Popular 3 Bedroom Vero Beach Rentals
Save Rental
Gold
Home/Villa
Pool & Hot Tub
Max Occupancy: 8
3 Bedrooms
3 Bathrooms
Property #928253
Dates Available!
Vero Beach has a wealth of activities for adults and children of all ages. Enjoy an array of water sports including sailing, fishing, diving and jet ski-ing.
Dining options at Vero Beach will more than satisfy all our visitors. Whether you are seeking out high-end fine gourmet cuisines or charming friendly local dining establishments you will have an abundance of options to select from.
The closest major airport to Vero Beach is Melbourne International Airport (MLB / KMLB). This airport is in Melbourne, 43 miles from the center of Vero Beach.