Tuscany, Italy Vacation Rentals - Privately Owned Professionally Managed®
Tuscany, located on Italy's west side, lies adjacent to the Tyrrhenian Sea and is widely regarded as one of the most beautiful places in the world to visit. We invite you to come, embrace our Renaissance history, view our fine arts, and experience our majestic countryside and warm hospitality. Last but not least, come fall in love with our wonderful Tuscan cuisine and fine wines & for the duration of your stay, live la dolce Vita!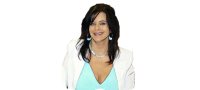 Call Our Local Agents 7 Days a Week from 9am - 10pm EST
USA: 941.786.0474
International: +1 941.786.0474
Our Most Popular 5+ Bedroom Tuscany, Italy Rentals
Our Most Popular 3 Bedroom Tuscany, Italy Rentals
Save Rental
Gold
Condo
Pool & Hot Tub
Max Occupancy: 6
3 Bedrooms
2 Bathrooms
Property #895937
Dates Available!
Save Rental
Gold
Home/Villa
No Pool
Max Occupancy: 8
3 Bedrooms
1 Bathroom
Property #895939
Dates Available!
Wherever you are staying in Tuscany you will quickly embrace and cherish the Tuscan experience. We invite you to explore the treasures of the Renaissance in Florence & Siena, walk the 16th Century walls of Luca, climb the leaning tower of Pisa or relax in the sun kissed countryside of Firenze. With so much to offer it's hard to know where to begin. We invite you to contact our local representative who will be happy to discuss the array of possibilities awaiting you as well as the locations you may wish to include in your itinerary.
Simple yet wonderful cuisine and fine wines are the very hallmark of Tuscan cuisine. Strong emphasis on combining the freshest of locally grown ingredients with olive oils, truffles, garlic and wines results in not simply a meal, but an amalgamation of our rich culture and traditions. If experiencing our cuisine and wines is an important part of your trip, allow our Tuscany agent to advise as to the areas you may want to visit for inspiring local dining experiences.
Tuscany has two international airports, the Galileo Galilei International Airport in Pisa and Amerigo Vespucci Airport, also referred to as Peretola, in Florence. Located only 80 km from each other both airports are convenient options. Pisa airport is the larger of the two airports and typically the first choice. Visitors coming from North America typically have stopovers elsewhere in Europe such as London or Paris where you can connect to a competitively priced European carrier for direct flights to Pisa.