Stinson Beach Vacation Rentals - Privately Owned Professionally Managed®
We look forward to welcoming you to our wonderful vacation destination, Stinson Beach, California. Come enjoy our year round exceptional climate, extraordinary activities, and a topography and beauty unmatched anywhere in the world. Presenting our extensive portfolio of exceptional Stinson Beach vacation villas & condos. We look forward to welcoming you to one of the finest vacation destinations in the Golden State.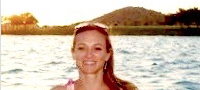 Call Our Local Agents 7 Days a Week from 9am - 10pm EST
USA: 619.363.3999
International: +1 941.500.4555
Our Most Popular 5+ Bedroom Stinson Beach Rentals
Save Rental
Gold
Home/Villa
No Pool
Max Occupancy: 10
5 Bedrooms
4 Bathrooms
Property #887023
Dates Available!
Average $5,925 per Week plus taxes and fees
Our Most Popular 4 Bedroom Stinson Beach Rentals
Our Most Popular 3 Bedroom Stinson Beach Rentals
Our visitors to Stinson Beach come to visit our many local activities and attractions. Many guests take time out and visit other areas of our wonderful state outside of the main Stinson Beach area. Your complimentary concierge will be delighted to assist you in selecting places of interest within easy driving distance of your vacation accommodation.
Come to Stinson Beach and enjoy fine gourmet dining options or more local, laid back Stinson Beach cuisine options. Our local Stinson Beach concierge will be delighted to present an array of exceptional dining options sure to satisfy all tastes and budgets.
Contact our Stinson Beach destination agent for advice as to the closest major airport to Stinson Beach.