St. Petersburg Vacation Rentals - Privately Owned Professionally Managed®
One of the world's most beautiful cities, St. Petersburg has all the ingredients to ensure an unforgettable Florida vacation experience: Vibrant nightlife, rich cultural traditions and an array of some Florida's, most exciting operatic, ballet and musical events. This fascinating city has it all, from miles of white powder sandy beaches, world class golf courses, and the very best in award winning dining and designer shopping.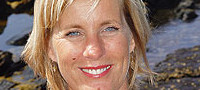 Call Our Local Agents 7 Days a Week from 9am - 10pm EST
USA: 941.405.3864
International: +1 941.500.4555
Our Most Popular 4 Bedroom St. Petersburg Rentals
Save Rental
Gold
Home/Villa
Hot Tub / No Pool
Max Occupancy: 14
4 Bedrooms
3 Bathrooms
Property #946612
Dates Available!
Call for Rates
Save Rental
Gold
Home/Villa
Pool
Max Occupancy: 10
4 Bedrooms
2 Bathrooms
Property #951176
Dates Available!
Average $407 per Night plus taxes and fees
Our Most Popular 3 Bedroom St. Petersburg Rentals
Our Most Popular 2 Bedroom St. Petersburg Rentals
Whether its being at the beach all day or dining & shopping, St Petersburg offers visitors everything from deep sea fishing, sailing, tennis, as well as close access to some of the worlds top theme parks.
Hands down, St Petersburg has some of the best dining options in South Florida
ranging from fun seafood eateries to fine gourmet dining.
St. Petersburg-Clearwater International Airport (PIE / KPIE) is 13 miles from the center of St Petersburg, and its closest airport. The areas major airport is Tampa International (TPA / KTPA), which has international and domestic flights arriving and departing daily and is around 21 miles from the downtown area. Sarasota-Bradenton International Airport (SRQ / KSRQ) has a limited number of international and domestic flights but worth checking into and is 31 miles from the center of St Petersburg.