St. Lucia Vacation Rentals - Privately Owned Professionally Managed®
View the largest selection of St. Lucia luxury vacation villas and rental accommodations. Perfectly Situated between Martinique and St. Vincent, and slightly north of Barbados, this 27 mile long Caribbean Island is embraced by the Atlantic Ocean to its east, and the Caribbean to its west. What St Lucia lacks in size she more than makes up for with her breathtaking natural beauty, magnificent rain forests, tropical and steep coastlines and wonderful reefs. For personalized service call our USA based St. Lucia villa agent today.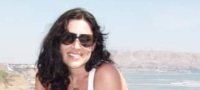 Call Our Local Agents 7 Days a Week from 9am - 10pm EST
USA: 941.786.0474
International: +1 941.786.0474
Our Most Popular 5+ Bedroom St. Lucia Rentals
Save Rental
Platinum
Home/Villa
Pool & Hot Tub
Max Occupancy: 12
6 Bedrooms
6 Bathrooms
Property #882388
Dates Available!
Average $13,800 per Week plus taxes and fees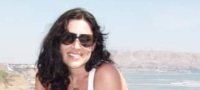 Call Our Local Agents 7 Days a Week from 9am - 10pm EST
USA: 941.786.0474
International: +1 941.786.0474
St. Lucia's mountainous landscape and tropical rainforest provides one of the Caribbean's finest hiking and bird watching opportunities. Of course, the island is primarily known for its pristine powder beaches however, visitors also come to enjoy our excellent golf, tennis, sailing, snorkeling and scuba diving. Don't leave before visiting St. Lucia's, Soufriere Volcano, the world's only drive-in volcanic crater.
French and Indian cuisine has meshed beautifully over the years and is now the mainstay of the traditional St. Lucian diet. Fresh Seafood appears on restaurant menus daily with mahi mahi and snapper being the more popular of the locally caught fish. Plantains and figs are weaved into our unique gastronomic creations with local top chefs all trying to out create each other and be known as the best Chef in St Lucia.
St. Lucia has two airports. Hewanorra International Airport (UVF) is located close to Vieux Fort Quarter and the George F. L. Charles Airport (SLU) near Castries. Our international flights typically land at (UVF), while flights from within the Caribbean arrive at the smaller (SLU) airport. Visitors from New York, Philadelphia, Atlanta, Charlotte, Toronto, and Montreal may be able to fly direct (depending on the day of travel) or we suggest make a connection in Miami, Barbados or Puerto Rico.