Scottsdale Vacation Rentals - Privately Owned Professionally Managed®
Presenting the finest selection of vacation rental homes and condos in and around Phoenix. Call your local Scottsdale agent today to reserve your vacation home away from home. Personalized service satisfaction guaranteed.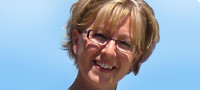 Call Our Local Agents 7 Days a Week from 9am - 10pm EST
USA: 941.900.4552
International: +1 941.900.4552
Our Most Popular 5+ Bedroom Scottsdale Rentals
Our Most Popular 4 Bedroom Scottsdale Rentals
Save Rental
Platinum
Home/Villa
Pool
Max Occupancy: 12
4 Bedrooms
3 Bathrooms
Property #1005545
Dates Available!
Save Rental
Gold
Home/Villa
Pool
Max Occupancy: 10
4 Bedrooms
3 Bathrooms
Property #994576
Dates Available!
Call for Rates