Rome, Italy Vacation Rentals - Privately Owned Professionally Managed®
When planning a vacation to Italy make a sure Romantic Rome is at the top of your list to visit. Rich in history, vibrant in the arts, and simply elegant in its cultures, Rome is a City not to miss. Whether you are visiting for a week or just stopping over on your way to another part of our glorious country, we look forward to your visit. Allow our U.S. based, Rome representative to guide you through some of the finest hotel, apartment, and Villa rentals in and around Rome. For more information on events, accommodations and places of interest please view or site or call our local Rome agent today.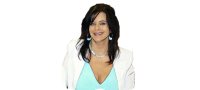 Call Our Local Agents 7 Days a Week from 9am - 10pm EST
USA: 585.623.5099
International: +1 941.500.4555
Our Most Popular 5+ Bedroom Rome, Italy Rentals
Our Most Popular 2 Bedroom Rome, Italy Rentals
Save Rental
Gold
Condo
No Pool
Max Occupancy: 6
2 Bedrooms
2 Bathrooms
Property #887069
Dates Available!
Call for Rates
Rome is home to the finest historical venues in the world as well as world renowned theatre, Opera and the arts. Our local destination agent will be delighted to arrange event tickets, drivers, guides, accommodations, and reservations at Rome's most distinguished dining establishments and private supper clubs.
Rome is home to the finest restaurants in the world and visitors love the extensive range of dining options available on every street corner. Whether you are looking for dining on a budget or gourmet dining and fine wines, allow our local Rome agent to make dining recommendations and reservation for your pleasure.
Romes, Leonardo da Vinci or Fiumicino airport is located 26 km southwest of Rome and the efficient Leonardo Express train departs the airport every thirty minutes or so for Downtown Rome. The metropolitan train FM1 also carries visitors from the airport to Roma Tiburtina, Fara Sabina, Poggio Mirteto and Orte. While cheaper we recommend the more efficient Leonardo Express. Taxis are available and certainly worth the expense after an overnight international flight.