Puerto Rico Vacation Rentals - Privately Owned Professionally Managed®
View our extensive selection of luxury Puerto Rico vacation villas, condos and cottages. Rich in culture, warm waters and with miles of white sandy beaches, this jewel of an Island is one of the more popular year round Caribbean destinations. With an average temperature of 80 degrees Island is ideal for those seeking quiet relaxation or an action packed, vibrant, fun, vacation. Puerto Rico is open for bussiness and our USA based Puerto Rico villa agent will assist with selecting the best luxury villas open for your vacation dates. Call today!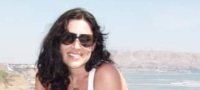 Call Our Local Agents 7 Days a Week from 9am - 10pm EST
USA: 941-900-4552
International: 941-900-4552
Our Most Popular 3 Bedroom Puerto Rico Rentals
Our Most Popular 2 Bedroom Puerto Rico Rentals
Save Rental
Gold
Home/Villa
Pool
Max Occupancy: 4
2 Bedrooms
3 Bathrooms
Property #902023
Dates Available!
Average $1,248 per Night plus taxes and fees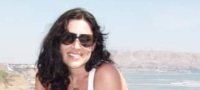 Call Our Local Agents 7 Days a Week from 9am - 10pm EST
USA: 941-900-4552
International: 941-900-4552
Our relaxing sandy beaches are a given however many first time visitors are surprised by our spectacular rainforest and ruggedly beautiful mountain range. Come to Puerto Rica and enjoy a wealth of activities from scuba diving, zip lining to adventure mountain and cave tours. Sailing, water sports and fishing are just a few of the exciting activities awaiting your visit.
Visitors to Puerto Rico enjoy the opportunity to dine in a wide array of restaurants from the most high end gourmet establishments to beach side laid back eateries specializing in freshly caught seafood served with a Caribbean flair. North American visitors enjoy both the local cuisine and the abundance of more familiar menu options.
Luis Muñoz Marin International Airport in San Juan (SJU) is the island's main airport receiving hundreds of National and International carriers daily. Conveniently located 14km (9 miles) northeast of San Juan this is the main entry point and US Citizens are not required to have a passport making this an easy to access destination for our North American guests.