Positano, Italy Vacation Rentals - Privately Owned Professionally Managed®
Presenting the complete selection of
Positano Vacation Villa Rentals.
Our knowledgeable agents will guide you through the accommodations that will best meet your needs as well as provide information on the many day trips and excursions including the nearby
Island of Capri
and the historical site of
Pompeii
. We are a full service villa rental company and will be happy to arrange flights, drivers, car hire and all you will need to ensure a memorable, world class, Positano vacation. Call today on
888-245-0868 8.00am- 9pm EST.
Don't leave anything to chance. Our visitors enjoy the peace of mind by booking through our U.S. office and upon arrival being met by our wonderful Positano representatives. Be assured our local agents will remain at your service for the duration of your stay until your safe return home. Call today 8am- 8pm EST.
844-890-5158
to discuss the wonderful vacation accommodation options available in Positano village and surrounding areas..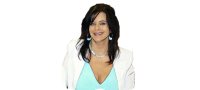 Call Our Local Agents 7 Days a Week from 9am - 10pm EST
USA Toll Free: 585.623.5099
International: +1 941.500.4555
Our Most Popular 5+ Bedroom Positano, Italy Rentals
Our Most Popular 4 Bedroom Positano, Italy Rentals
Our Most Popular 3 Bedroom Positano, Italy Rentals
Our Most Popular 2 Bedroom Positano, Italy Rentals
Our Most Popular 1 Bedroom Positano, Italy Rentals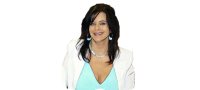 Call Our Local Agents 7 Days a Week from 9am - 10pm EST
USA Toll Free: 585.623.5099
International: +1 941.500.4555
Whether you wish to dream away the day at the beach, sail the Amalfi coastline, take a boat ride to Capri or visit Pompeii, then Positano has it all and in abundance. Our local destination agents are able to provide you with all their experience and knowledge the area and will be happy to arrange for your perfect residence and any activities, excursions and private drivers you may require during your visit.
If you are lucky enough to be in the area check the schedule and see when a classical concert is on at Ravello I would not miss it for the world. Listen to some of the great classical musicians of our time while looking over the Amalfi coastline. Make sure to check dress code and book dinner reservations in advance.
Positano, home to some of the best restaurants in Amalfi and possibly Italy as a whole. The weary fishermen haul in their catch at dawn and local restaurateurs have their cooks bartering for the best lobsters, fish and seafood to present that evening. Local hand tossed pizzas and exquisite gelatos make a visit to Positano a gourmet delight. It is impossible to find a bad meal in Positano. That being said
EmeraldKite
present their top picks of Positano dining options.
Il Grotinno Azzurro:
One of the places Emerald Kite highly recommend visitors dine at is Il Grotinno Azzurro. Located directly below the Chiesa Nuova at the top of Positano. This family ran trattoria has some of the best home made Italian food on the planet!Ran by the endearingly eccentric Mariner Raffaele this tiny, hole in the wall of a dining establishment is where you will rub shoulders with the local bus drivers and the rich and famous. Pinned to the wall you will see photos of some of the worlds top celebrities including royalty who leave their yachts for Senior Raffaeles world class cuisine. The phone number for reservations is
0039 89 875 466
. Be advised that the concept of reservations is not readily understood so try phoning if not take a morning walk up to the restaurant and lunchtime and place your dinner reservation.
Il San Pietro Di Positano
If you are looking for the most romantic setting and world class dining experience then we suggest you make reservations on the terrace for dinner at
Il San Pietro Hotel.
This five star historical hotel sits on the cliffs looking out onto Positano. The views are mesmerizing and the food and service exceptional. We advise dining on the terrace as you will be mesmerized by the views and ambiance. A super experience is to take the water taxi from Positano beach there and back. You will be met by the Captian at the hotels beach who will escort you to the elevator that goes up through the cliff! Truly spectacular. I would suggest dining at Il San Piedro only if its warm enough and you can get a table on the terrace- being inside just doesn't have the same feel!
La Tagliata
If you are seeking something, different, a family owned dining experience above the hills looking down over Positano then allow is to present
La Tagliata
- Specializing in locally grown, organic foods and splendid local dishes make this a must. Remember that dining in Positano is an event so expect to keep your table for the night. Spectacular views
De Adolfo
Head Down to the beach and look for alittle fishing boat with a red fish on it. From 11.00am onnwards you can pick up the boat at Positanos beach and be taken out to
De Adolfo restaurant.
A great lunch restaurant with lots of local wines, fresh seafood literally plucked out of the sea, and wonderful hand made pasta. Just a delightful gastronomic experience.
Cafe Positano
Every one knows
Cafe Positano
right in the Village. The restaurant has several tables on the street that are a must in securing for what will be the best dining views you have ever experienced! We would suggest waiting for an outside table as opposed to eating inside. So much fun! Remember Positano expects you to have long leisurely dinners so dont rush, kick back and enjoy the world class seafood, excellent service and if your lucky the Positano fire work display. Possibly the best views ever!!
Direct flights to Rome or Naples tend to be the best value and visitors can than either take a 3-hour drive to Positano or take a wide variety of transportation options up to the village. Depending on the number of guests in your party, your confidence driving the coastline and your travel budget will depend on the best route available. Please view our recommended site to view the wide variety of transportation available to you. Our Emerald Kite Destination Agent will be delighted to assist with all your transportation needs both for your arrival, departure and excursions.