Ponte Vedra Beach Vacation Rentals - Privately Owned Professionally Managed®
Located 18 miles south east of Jacksonville, Ponte Vedra Beach is widely known as home to PGA championship golf course, TPC Sawgrass. That being said our visitors arrive in droves to enjoy our exquisite seaside town that boasts surreal 40ft sand dunes providing a uniquely natural and beautiful beach location destination.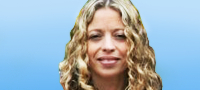 Call Our Local Agents 7 Days a Week from 9am - 10pm EST
USA: 941.900.4552
International: +1 941.500.4555
Our Most Popular 5+ Bedroom Ponte Vedra Beach Rentals
Save Rental
Platinum
Home/Villa
Pool & Hot Tub
Max Occupancy: 12
5 Bedrooms
5 Bathrooms
Property #940878
Dates Available!
Average $2,350 per Night plus taxes and fees
Our Most Popular 4 Bedroom Ponte Vedra Beach Rentals
Our Most Popular 3 Bedroom Ponte Vedra Beach Rentals
Come enjoy our beautiful, St. Augustine, Ponte Vedra and Vilano beaches. Our destination agent will be happy to arrange tee times at our many nearby golf courses as well as at famous TPC Sawgrass. Horse riding, hiking, tennis, are just a selection of the wonderful activities available for visitors to Ponte Vedra Beach.
Needless to say locally caught seafood tops the menu items at many of our Ponte Vedra restaurants. Regardless of your pocket book or tastes, Ponte Vedra has exceptional dining options ranging from sushi, Italian, French Mexican and Greek.
Jacksonville International Airport, 27.58 miles from Ponte Vedra Beach and Northeast Florida Regional Airport is located 18.65 miles away from our downtown area.