Palm Coast Vacation Rentals - Privately Owned Professionally Managed®
Located between St. Augustine and Daytona Beach, Florida's, Palm Coast offers a protected, natural preserve environment, meshed with world class beaches and championship golf courses. This idyllic beach retreat offers an exceptional year round destination for families and those looking for excellent spas, resorts, accommodations and activities.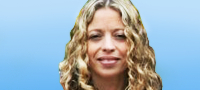 Call Our Local Agents 7 Days a Week from 9am - 10pm EST
USA: 941-900-4552
International: +1 941.500.4555
Our Most Popular 4 Bedroom Palm Coast Rentals
Our Most Popular 3 Bedroom Palm Coast Rentals
Save Rental
Gold
Home/Villa
No Pool
Max Occupancy: 10
3 Bedrooms
3 Bathrooms
Property #913707
Dates Available!
Save Rental
Gold
Condo
Pool & Hot Tub
Max Occupancy: 6
3 Bedrooms
3 Bathrooms
Property #917181
Dates Available!
Call for Rates
Golf, Spas, shopping, hiking, fishing are just a few of the wonderful year round activities available for our visitors.
Palm Coast dining options are extensive and while fresh daily catch is our specialty our community offers hundreds of wonderful eateries and cuisines sure to satisfy all our visitors' tastes and budgets.
The closest major airport to Palm Coast is Florida's Daytona Beach International Airport (DAB / KDAB), located a short 35 miles from downtown Palm Coast.