Orlando Vacation Rentals - Privately Owned Professionally Managed®
Orlando Florida, home to Disney is recognized as the number one family vacation destination in the world. Many visitors choose not to stay in the more conventional hotel accommodations but prefer the privacy, space and convenience of staying in a private Orlando vacation accommodation. Allow our local, destination agent to present you with the finest quality Orlando vacation rental homes and condos.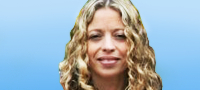 Call Our Local Agents 7 Days a Week from 9am - 10pm EST
USA: 941.900.4552
International: +1 941.500.4555
Our Most Popular 5+ Bedroom Orlando Rentals
Our Most Popular 4 Bedroom Orlando Rentals
It goes without saying that you can't visit Orlando without spending time at our many exciting theme parks and attractions. Don't forget that Orlando is also a golf mecca and we have the largest selection of world class championship golf courses of any Florida City. Your Emerald Kite destination agent will be happy to make tee times, both prior too, and during your visit.
Dining in Orlando is a blast! Our millions of national and International visitors have placed a heavy demand on providing world class quality dining options. There are few Cities in Florida that can rival the wealth of multi-cultural cuisine as is available in Orlando. Whatever your tastes and pocket book requirements, Orlando Florida has hundreds of superb dining options.
Orlando International Airport is one of the world's largest airport and offers direct flights to both International and domestic visitors.