New Smyrna Beach Vacation Rentals - Privately Owned Professionally Managed®
New Smyrna Beach, located along the Atlantic coast and less than an hour drive to Orlando offers a perfect seaside base for visitors also wanting to have easy access to Orlando's parks and attractions. Nominated by National Geographic as being one of the world's top 20 Surf towns, this little bit of Florida has a definite Southern Californian feel and a perfect year round vacation destination.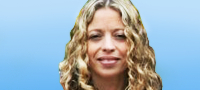 Call Our Local Agents 7 Days a Week from 9am - 10pm EST
USA: 941-900-4552
International: +1 941.500.4555
Our Most Popular 3 Bedroom New Smyrna Beach Rentals
Save Rental
Gold
Condo
Pool
Max Occupancy: 6
3 Bedrooms
3 Bathrooms
Property #978605
Dates Available!
With a vibrant arts community, historical society and world class surfing there are an abundance of activities available to keep all our visitors happy and entertained. Golf, sailing, fishing, art classes, whatever your enjoyment New Smyrna Beach awaits your pleasure.
New Smyrna Beach has an abundance of local dining establishments, cafes, and coffee shops to suit all tastes and pocket books.
The nearest primary airport is Daytona Beach International Airport (DAB / KDAB) and is conveniently located 20 miles from New Smyrna Beach. Orlando Sanford International Airport (SFB / KSFB), is 33 miles away and Orlando International Airport (MCO / KMCO) is 75 miles from our downtown area.