Mexico Beach Vacation Rentals - Privately Owned Professionally Managed®
Lovely Mexico Beach Florida has sustained severe hurricane damage and we hope that this pretty beach town returns to its former glory as soon as possible. We wish Mexico beach residents our very best. Other nearby communities were spared and are looking forward to welcoming you to the Emerald Coast. Please call your Emerald Kite agent for information on the best rentals available for your vacation dates.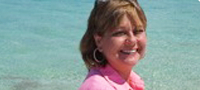 Call Our Local Agents 7 Days a Week from 9am - 10pm EST
USA: 941.900.4552
International: +1 941.500.4555
Our Most Popular 5+ Bedroom Mexico Beach Rentals
Our Most Popular 4 Bedroom Mexico Beach Rentals
Our Most Popular 3 Bedroom Mexico Beach Rentals
Hands down Mexico Beach Florida is a beach lover's dream. White sandy beaches, shelling and a maze of water activities make our seaside town a perfect family vacation destination. If you love to fish view our many vacation homes with private boat & fishing docks situated close to the beach.
If you love Seafood and waterside dining then may we recommend a visit to Mexico Beach? One of the top fishing towns in Florida, Mexico Beach fishermen bring in their early morning catch all hastily purchased by our local chefs competing for the converted title " best seafood restaurant on Mexico Beach".
The closest major airport to Mexico Beach, Florida is Northwest Florida Beaches International Airport (ECP / KECP). This airport is located in Panama City and is situated approximately 45 miles from the center of Mexico Beach.