Kihei Vacation Rentals - Privately Owned Professionally Managed®
I am Constance, your locally situated Maui Destination Agent, specializing in providing the very best vacation rental accommodation throughout all of Maui. If you are looking at finding the very finest beach rental villas or condos in Haiku, Kaanapali, Kapalua, Kihei, Lahaina, or Wailea then call me today on (844) 889 0980 . Be assured I will remain at your service from the early planning stage of your visit to your safe departure home.
.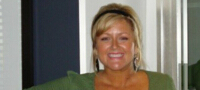 Call Our Local Agents 7 Days a Week from 9am - 10pm EST
USA: 808.650.3995
International: +1 941.500.4555
Our Most Popular 4 Bedroom Kihei Rentals
Our Most Popular 3 Bedroom Kihei Rentals
Our Most Popular 2 Bedroom Kihei Rentals
Our Most Popular 1 Bedroom Kihei Rentals
Visit our Humpback Whale National Marine Sanctuary or view the whales along the Kihei shore. Snorkeling, fishing, dining and shopping are just a few of the other fun activities available to our visitors.
Kihei dining is exceptional and our guests enjoy the best of Maui's seafood and cuisine options. For a fun evening allow our Kihei agent to make reservations at the nearby Wailea Marriott Luau, one of the best Luaus situated closest to Kihei.
Maui's major airport is the Kahului Airport (OGG / PHOG). This airport receives international and domestic flights from Kahului, Hawaii and is 14 miles from the center of Maui. Kapalua-West Maui Airport (JHM / PHJH) has domestic flights from Lahaina, Hawaii and is 41 miles from Maui.