Kapalua Vacation Rentals - Privately Owned Professionally Managed®
Call Constance, your local Maui Destination Agent,
who specializes
i
n providing the very best vacation rental accommodation
throughout
all of Maui
. If you are looking at finding the finest beach rental villas or condos in
Haiku, Kaanapali, Kapalua, Kihei, Lahaina, or Wailea then call today (844) 889 0980
for the best recommendations.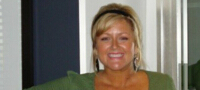 Call Our Local Agents 7 Days a Week from 9am - 10pm EST
USA: 808.650.3995
International: +1 941.500.4555
Our Most Popular 4 Bedroom Kapalua Rentals
Save Rental
Platinum
Home/Villa
Pool
Max Occupancy: 12
4 Bedrooms
3 Bathrooms
Property #958317
Dates Available!
Call for Rates
Our Most Popular 3 Bedroom Kapalua Rentals
Our Most Popular 2 Bedroom Kapalua Rentals
Our Most Popular 1 Bedroom Kapalua Rentals
Home to two legendary world-class golf courses and host of two of Maui's longest running events, the Kapalua Wine & Food Festival and the renowned PGAs Hyundai Tournament of Champions. Call our local, Kapalua representative who will be delighted to provide you with a wealth of information on all the wonderful Maui activities available for visitors of all ages.
Kapalua is home to some of Maui's most exceptional restaurants and dining establishments. Whether you are seeking the finest gourmet dining experience or more casual waterfront bars & cafes, Kapalua will not disappoint even the most discriminating of foodies. Visit our personal favorite the Pineapple Grill overlooking the 18th hole of the Bay Golf Course.
Maui's major airport is the Kahului Airport (OGG / PHOG). This airport receives international and domestic flights from Kahului, Hawaii and is 14 miles from the center of Maui. Kapalua-West Maui Airport (JHM / PHJH) has domestic flights from Lahaina, Hawaii and is 41 miles from Maui.