Jensen Beach Vacation Rentals - Privately Owned Professionally Managed®
Jensen Beach, located along Florida's East Coast between Fort Pierce and West Palm Beach, is a picture perfect beach town attracting visitors seeking a more traditional, laid back, Florida location. This hospitable little seaside town was once the proud bearer of the title "Pineapple Capital of the World" and to this day still holds an annual pineapple festival. Jensen Beach provides a sunny retreat for snowbirds looking for a home away from home during winter months as well as year round accommodations for short term stay visitors.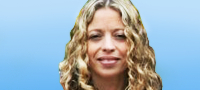 Call Our Local Agents 7 Days a Week from 9am - 10pm EST
USA: 941-900-4552
International: +1 941.500.4555
Boating, sailing, fishing, and scuba diving are just a few of the activities available to our visitors.
Jensen Beach is well known for its seafood cuisine and our fresh daily catch is typically a special on the menu at many of our local dining establishments. Dining options are plentiful, ranging from gourmet cuisine to quaint waterside eateries and fun breakfast hangouts.
Our closest and most recommended major airport to Jensen Beach is Palm Beach International Airport (PBI / KPBI) located 50 miles from the center of Jensen Beach, FL.