Guadeloupe Vacation Rentals - Privately Owned Professionally Managed®
Guadeloupe luxury vacation villas and apartments are our speciality and we invite you to view our extensive portfolio of exceptional Caribbean accommodations. Visitors may not be aware that Guadaloupe is, in fact, made up of 12 Islands gracing the north-eastern part of the Caribbean in the northern part of the Lesser Antilles. Visitors typically reside on either Basse-Terre Island or Grande-Terre where we have a wide selection of beach and mountain villas and apartments. We invite you to call your USA based Reservation Agent to learn more about this world-class Caribbean destination and the array of beach accommodations open for your dates.
Guadeloupe is the largest of the group of Islands and Basse-Terre to the West enjoys 42,000 acres of tropical rainforests and a magnificent mountain range. Separated by a narrow channel Grande-Terre to the East is a smaller yet the most visited and populated part of the Island. Guadeloupe offers an array of Islands and inlets to explore including Les Saintes, Marie Galante, and La Desirade. Come visit Guadeloupe and enjoy a seamless vacation experience with memories that will last a lifetime.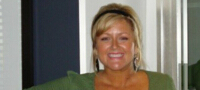 Call Our Local Agents 7 Days a Week from 9am - 10pm EST
USA: 941-900-4552
International: 941-900-4552
Our Most Popular 5+ Bedroom Guadeloupe Rentals
Save Rental
Gold
Home/Villa
Pool
Max Occupancy: 10
5 Bedrooms
2 Bathrooms
Property #914136
Dates Available!
Average $234 per Night plus taxes and fees
Save Rental
Platinum
Home/Villa
Pool
Max Occupancy: 10
5 Bedrooms
4 Bathrooms
Property #908017
Dates Available!
Average $543 per Night plus taxes and fees
Our Most Popular 4 Bedroom Guadeloupe Rentals
Our Most Popular 3 Bedroom Guadeloupe Rentals
Our Most Popular 2 Bedroom Guadeloupe Rentals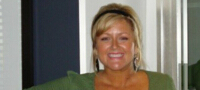 Call Our Local Agents 7 Days a Week from 9am - 10pm EST
USA: 941-900-4552
International: 941-900-4552