Dominican Republic Vacation Rentals - Privately Owned Professionally Managed®
Luxury Dominican Republic vacation rental villas are our specialty & for your convenience, you can contact our knowledgeable Island or USA based reservation staff. Luxury accommodations & first class service is at the very core of our business philosophy. Don't leave your Dominican Republic vacation to chance! Our local,staff will work to assist you in selecting the absolute best villa and many come with a chef, butler, housekeeper, airport transfers, security, and even private drivers ALL INCLUDED IN YOUR RENTAL PRICE. Allow us to work alongside you to ensure a seamless vacation experience with memories that will last a lifetime. Call today or View our Punta Cana, La Romana, Puerto Plata, Sosua luxury vacation villa.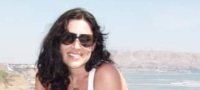 Call Our Local Agents 7 Days a Week from 9am - 10pm EST
USA: 941-900-4552
International: 941-900-4552
Our Most Popular 5+ Bedroom Dominican Republic Rentals
Our Most Popular 4 Bedroom Dominican Republic Rentals
Save Rental
Platinum
Home/Villa
Pool
Max Occupancy: 14
4 Bedrooms
5 Bathrooms
Property #882291
Dates Available!
Average $3,040 per Night plus taxes and fees
Save Rental
Platinum
Condo
Pool & Hot Tub
Max Occupancy: 9
4 Bedrooms
5 Bathrooms
Property #897012
Dates Available!
Average $3,450 per Night plus taxes and fees
Our Most Popular 3 Bedroom Dominican Republic Rentals
Our Most Popular 2 Bedroom Dominican Republic Rentals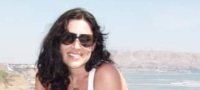 Call Our Local Agents 7 Days a Week from 9am - 10pm EST
USA: 941-900-4552
International: 941-900-4552
The Dominican Republic is by far the most popular international vacation destination for winter-weary Americans in pursuit of a sunny beach climate. Rich in history and an abundance of mountains, natural beauty, and sandy beaches, this world-class destination has something for everyone. During 2018 The Dominican Republic welcomed over
2, 073,963 million American visitors and just short of 900,000 Canadians. The question has to be with all the Island choices available why is this Dominican such a draw for Americans, Europeans, and Canadian visitors? Well, naturally the year round weather rarely moves from its close to perfect 77- 88 degrees. In addition, many airports now offer direct flights from most major cities along the east coast, midwest, and the central United States. Located two hours flying time south of Miami the Dominican Republic is ideally situated for many North American visitors wanting to vacate the winter and offers a great summer vacation experience for families with children on summer break that wants to give Florida a miss. When you visit the Dominican don't expect a traditional mico Island experience as this majestic West Indies country consists of over 58,000km2 and graced by both the Atlantic Ocean to the north and the Carribean Sea to the south. Americans and Europeans flock here for not only its silky pristine sandy beaches but its world class Golf. Most Carribean Islands have limited or no Golf courses so during the winter if you are seeking guaranteed sunshine, pristine beaches and an abundance of Golf then its a toss up between Hawaii and the Dominican Republic, and in terms of cost and flying time the Dominican wins hands down!
If you are seeking accommodation options, you cannot beat the magnificent luxury villas and all-inclusive resorts that you will find scattered along the ocean resort areas. We suggest calling Emerald Kite, as they have offices and Dominican Representatives in the USA that will handle all your reservations and ensure your deposits and payments are secure. Emerald Kites knowledgeable staff offer first-class personalized service and knowing which location will suit which visitors and more often than not their luxury villas have staff, security and drivers.
We suggest reaching out to Emerald Kite and obtaining a free list of luxury vacation villas open for your dates within the upscale vacation areas of Punta Cana, Bavaro, La Romana, Punta Plata, Cap Cana, Punta Plata, Sosua, Santa Domingo, Puerto Plata, Playa Dorado, & Samana.
Dominican Republic cuisine is made up of a unique combination of exotic Spanish and African influences infused with local spices & herbs. Visitors will enjoy the vast array of dining establishments ranging from romantic beachside gourmet restaurants to exciting local fun eateries. Over the years the dining has progressed in leaps and bounds with many world-famous chefs opening up marvelous entries. We love this site that
Some of the finest dining establishments are located in the Punta Cana, Santa Domingo and Sosua resort areas where fresh fish is plucked out fo the sea daily.
For most visitors staying on the South Coast, we recommend flying into either the Santo Domingo Las Americas (SDQ) or La Romana Airport. For destinations on the North coast visitors generally fly into Puerto Plata Airport (POP). For destinations on the west coast of the Dominican Republic, booking flights into Punta Cana (PUJ) Airport is recommended. Many airlines provide direct flight from most part of the United States.