Breckenridge Vacation Rentals - Privately Owned Professionally Managed®
Breckenridge is a great family ski resort and year round Mountain destination. Located one and a half hour drive from Denver International airport, makes this one of the most accessible ski resorts in Colorado. Unlike neighboring Vail and Beaver Creek Breckenridge offers its visitors a more Rocky Mountain feel at affordable prices. This year round ski resort is a must for those seeking world class skiing and activities with easy access to Vail, Beaver Creek and Aspen.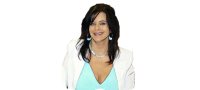 Call Our Local Agents 7 Days a Week from 9am - 10pm EST
USA: 941.451.2848
International: +1 941.451.2848
Our Most Popular 5+ Bedroom Breckenridge Rentals
Our Most Popular 4 Bedroom Breckenridge Rentals
Our Most Popular 3 Bedroom Breckenridge Rentals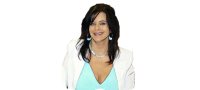 Call Our Local Agents 7 Days a Week from 9am - 10pm EST
USA: 941.451.2848
International: +1 941.451.2848
Breckenridge resort has an abundance of summer and winter activities that will keep the most active of kids and adults busy all day long. Whether you partake in our array of winter activities or come during the summer to fish, climb, bike or just relax, Breckenridge offers all the activities and fun you could wish for in a first class destination resort.
Breckenridge dining has a casual western Rockies flair and is home to an impressive number of restaurants specializing in Colorado grass-fed steaks and lamb dishes. Seafood is available and there are quite a few excellent Italian restaurants, cozy pubs and burger places to hang out after a day on the slopes. For those wanting fine dining in a romantic setting there are several options and certainly Ritzy Beaver Creek and Vail Village have a host of world famous gourmet dining establishments within an easy bus ride or drive of the resort.
Denver International Airport is located a short hour and a half drive from Breckenridge and provides a wide array of International and national carriers offering direct flights from most major cities. Take the shuttle from the airport or rent a car. Cars are not needed in Breckenridge as the free in town and inter ski resort shuttle provides excellent service. Local Eagle airport is 45 minutes away and shuttles and car rentals are available.