Beaches of South Walton Vacation Rentals - Privately Owned Professionally Managed®
Beaches of South Walton luxury vacation rentals are what we specialize in. View our extensive selection of vacation homes and condos nestled within South Waltons sixteen pristine beach communities. Alys Beach, Blue Mountain, Dune Allen, Grayton, Inlet Beach, Rosemary Beach, Sandestin, Santa Rosa, Seacrest, Seagrove, Seaside, Watercolor, and Watersound make up the world-famous Beaches of South Walton. Call your Emerald Kite agent to discuss the perfect location and accommodation for your visit.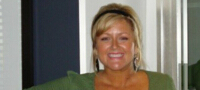 Call Our Local Agents 7 Days a Week from 9am - 10pm EST
USA: 941.900.4552
International: +1 941.900.4552
Our Most Popular 5+ Bedroom Beaches of South Walton Rentals
Our Most Popular 4 Bedroom Beaches of South Walton Rentals
Our Most Popular 3 Bedroom Beaches of South Walton Rentals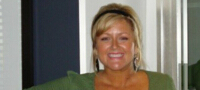 Call Our Local Agents 7 Days a Week from 9am - 10pm EST
USA: 941.900.4552
International: +1 941.900.4552
The Beaches of South Walton is not one beach area but a spectacular stretch of coastline nestled between Panama and Pensacola in North West Florida. South Walton encompass sixteen world class little beach towns developed thirty years ago resulting in an array of charming beach-side communities.The birth of these picture perfect beach towns & villages evovled into an almost shangrila location attracting visitors from all over the world! Considered the Nantucket and Martha's Vineyard of the South this Florida destination offers a classy, laid back beach getaway set alongside the magnificent Emerald Green Gulf waters/ and fine powder white sandy beaches. Each of our sixteen beach communities offer a unique character while at the same time blending seamlessly to create a vacation coastline more typically found in the South of France or Italy.
Many Florida vacation destinations have evolved over the years and a hodgepodge of buildings, beach access has been added as its grown and developed. The Beaches of South Walton have been beautifully designed and laid out creating almost picture perfect residences, with access to white sandy beaches and the ultimate dining and shopping found anywhere in the state of Florida. Peak Season starts in late May early June and continues through till October. Snowbirds getting priced out of the South Florida winter market are now enjoying exceptional location and accommodations for a fraction of the price they would pay in the southern part of the state. While the daily high winter temperatures average around the mid 60s The Beaches of South Walton offers winter guests affordable super high quality homes and condos and an array of entertainment and world class sandy beaches.
Dune Allen Beach:
Dune Allen beach is located on the west end of 30A and offers an eclectic gathering of luxury beach homes and vacation condos along with a host of activities for families looking to enjoy the pristine beaches and Emerald Green water. Many refurbished homes enjoy a vantage point above the sand dunes and the possibility of finding slightly more affordable rentals in Dune Allen is due to the town having some older beach houses for rent. Three coastal dune lakes offer beautiful trails and views and many of the accommodations closer to the lake offer affordable accommodation due to being a bit further from the beach. Dune Allen is an deal Florida destination for families and those that enjoy nature, fresh seafood and biking and hiking.
Dining on South Walton Beaches is just plain wonderful. Our array of locally owned dining establishments and more well-known branded restaurants offers visitors exceptional cuisine and restaurant options.
The nearest major airport is Northwest Florida Regional Airport (VPS / KVPS and is 8 miles from the center of Fort Walton Beach, FL. Another major airport is Pensacola Gulf Coast Regional Airport (PNS / KPNS), which is 44 miles from Fort Walton Beach.