Aspen Vacation Rentals - Privately Owned Professionally Managed®
Aspen Colorado, presents the more sophisticated, stylish side of the Colorado Rockies's. Discreetly nestled within the Sawatch Range, Aspen is world renowned for its swashbuckling black-diamond mountain terrain, sophisticated shopping, and abundance of elegant spas and dining establishments. This out-west, super posh Colorado resort continues to be best known as the ski destination of choice for the rich and famous as well as the most popular family ski destination in North America. Our local Aspen destination agent is available to assist in all levels of planning to ensure a memorable vacation experience.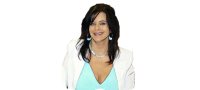 Call Our Local Agents 7 Days a Week from 9am - 10pm EST
USA: 941.451.2848
International: +1 941.451.2848
Our Most Popular 5+ Bedroom Aspen Rentals
Our Most Popular 4 Bedroom Aspen Rentals
Our Most Popular 3 Bedroom Aspen Rentals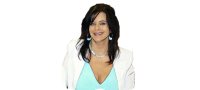 Call Our Local Agents 7 Days a Week from 9am - 10pm EST
USA: 941.451.2848
International: +1 941.451.2848
Aspen Colorado boasts 300 sunny days a year and is home to world-class skiing, snowboarding, snow shoeing, white-water rafting, hiking, fly fishing and mountain biking. When you are ready for a break from the great outdoors, dine at our world renowned restaurants and relax at some of Americas most opulent treatment spas. For those who love to shop enjoy visiting the eclectic art galleries, fine jewelry stores and super chic boutiques.
Aspen has a hard to please crowd and some of the world's best chefs have set up home in this Colorado culinary haven all competing for the converted "best restaurant in Aspen" award. Competition is fierce and as such residents and visitors alike benefit from some of the most creative, gourmet creations available outside of Paris, New York and Milan. Aspen dining can be pricey, however there are excellent, value priced dining options both in town and down-valley in Basalt and Carbondale
Aspens nearest International Airport is Denver International (DIA) and visitors can drive or take a shuttle from the airport to downtown Aspen & Snowmass. Denver International provides non-stop commuter flights to Aspens Pitkin County Airport (ASE) with actual flying time a mere 22 minutes. Upon arriving in Aspen the airport shuttle bus will take you to most downtown destinations. Car rental is available at both airports, however typically not needed as the town is a mere 5 blocks from one end to the other and has a great, free, year round shuttle bus service.