Property Overview:
Views from this Marco Island rental option. Call your Marco Island agent today to reserve this beachfront condo. Why book with Emerald Kite? This property is professionally managed with 24 hr on-call service and FREE concierge during your stay.
Property Features:
This STUNNING beachfront Marco Island vacation condo is the cats "meow" Stunningly amazing views and one king bed, two twins, one sleeper sofa, and two bathrooms. When you step onto the balcony, you're greeted by aTheThe cozy interior is the perfect complement to the balcony view. Sunlight streaming through sliding glass doors light up the rooms for the best in beachfront living. You'll savor the laid back appeal of the seaside décor and beach-themed artwork with a brilliant blue-sky backdrop. The bright, summer kitchen is fully stocked with all the modern appliances and cookware you need to prepare a family dinner or entertain guests. A tasty beverage makes the ocean view even more enticing, so the kitchen also comes with a coffee maker and a blender for frozen tropical cocktails. The cozy bedrooms are decorated with all the colors of the tropics. They feature ample closet and drawer space, and the master suite comes with a wall-mounted television and opens up to the balcony, so you'll fall asleep to fragrant ocean breezes. The unit is filled with comfort-enhancing features like air conditioning, a washer and dryer, Free Wi-Fi, cable, and a big screen television. You've also got everything you need for the beach, including an umbrella, beach chairs, and cooler. The Seawinds surrounds you with deluxe amenities. Take a swim in the heated pool then lay on the sun loungers. Luxuriate in the hot tub. Play tennis on the newly resurfaced courts. If you feel like dinner and movie, you're just a short walk from Marco Walk Plaza, a premier open-air shopper's paradise filled with small boutiques, salons, spas, specialty shops and plenty of fine dining options. Another short walk takes you to Marco Golf and Garden, a miniature golf course in the midst of an award-winning garden. So for the best ocean view and the finest amenities, come join us at the Seawinds. Marco Island Vacation Properties® specializes in vacation, seasonal, and annual rentals primarily on Marco Island. Since 1989, our family owned and operated rental agency has been introducing thousands of visitors to this tropical paradise. Unlike other agencies, Marco Island Vacation Properties® doesn't only hand you the keys to the property and hope that you enjoy your stay, but truly strives to assist you to enjoy your stay by providing around-the-clock services. Our guest services representatives are eager to answer all of your questions and concerns relating to your stay. In addition, our recently developed mobile application is similar to having your own personal tour guide, since it provides you with all the information you will need to know before, during, and after your stay. Information, including, but not limited to, arrival tips, directions to the property, tips on how to enjoy the rental property and its amenities, and maps to restaurants, shopping, and attractions. As you review this property and attempt to plan your Marco Island getaway, please do not hesitate to contact us for additional information and/or assistance to assure a memorable Marco Island vacation! + Read More Features Beds KingTwinSofa Bed View BeachfrontBeachfront Type and Location CondominiumNon Smoking OnlyMarco Island Amenities Free WifiAir ConditioningHeatingLinens ProvidedTowels ProvidedWashing MachineClothes DryerHair DryerIron & BoardSatellite / CableDVD PlayerCommunal PoolHot TubHeated PoolTennisWater Sports Gear Availability
Complimentary Concierge Services:
Emerald Kite Guests receive complimentary concierge services prior to and during your arrival. Guests will enjoy access to our professional concierge staff who will be delighted to make dining reservations, as well as provide information on events & local activities.
Hospitality by Emerald Kite
Extra Services: (Fees & Advance Notice Required)
Pre Villa Stocking
Airport/Accommodation Transfers
Private Driver
Private Flight/Jet Charter
Private Chef & Additional Staffing
Private Tours
White Glove Errand Services
In-Home Spa & Beauty Services
In-Home Tai Chi/Yoga/Pilates Instruction
Luggage/Sport Equipment Shipping
Emerald Kite's Care Housekeeping:
As one of the world's leading Luxury Villa companies our guests safety and comfort is paramount. All Emerald Kite properties are serviced and maintained by professional local, licensed staff and every home is impeccably cleaned to the highest standard.
House Rules:
No Smoking
No Events or Parties without pre-written approval
How to Reserve This Property?
If you would like more information regarding this exceptional accommodation we invite you to call our Emerald Kite Accommodation specialist who will be happy to provide even more details on this and other similar rentals available for your travel dates.
Privately Owned Professionally Managed®
Our portfolio of homes are Privately Owned & Professionally Managed® by a local first-class team which includes housekeepers, maintenance staff, pool service and 24-hour Emergency Services. For your next visit be assured of the finest service, guaranteeing a world class vacation experience.
Our professional travel staff will strive to provide a seamless vacation experience with memories that will last a lifetime. Call our expert staff today.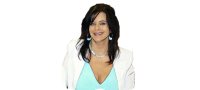 Call Our Local Agent 7 Days a Week from 9am - 10pm EST
USA: 941.900.4552
International: +1 941.500.4555