Solitude Vacation Rentals - Privately Owned Professionally Managed®
Far removed from the glitz and glamor on display at Utah's more well-known resorts,a place called Solitude offers visitors a quaint intimate Ski retreat reminiscent of days past. Situated 12 miles up Big Cottonwood Canyon this engaging little town wields quite a punch when it comes to its powder skiing, steep glades and adventurous back bowls. Boasting 500 annual inches of light, Utah powder, visitors will embrace the Alpine charm of this year round resort.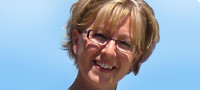 Call Our Local Agents 7 Days a Week from 9am - 10pm EST
USA: 970.300.1033
International: +1 970.300.1033
Solitude offers world class skiing, snowboarding, hiking, cross country skiing and some exceptional spas. A wide array of summer activities from fly fishing to French cooking and just about everything in between.
Solitude has a selection of intimate eateries. From the romantic, fireside, ambiance of St. Bernard's to the casual convenience of the Stone Haus Pizzeria. Guests will find an extensive range of restaurants, both on and off the mountain.
Salt Lake City is the closest International Airport and with over 700 daily flights most visitors can obtain direct flights from most U.S. cities. International visitors have a wide choice of carriers to select from.