Princeville Vacation Rentals - Privately Owned Professionally Managed®
Alluring Kauai is a modern day Garden of Eden presenting cascading waterfalls, lush green valleys, and exotic tropical rainforests. Our majestic mountains grace the Pacific shoreline and our islands vibrant beauty comes a close second to the serene peacefulness awaiting our visitors. Call and speak with our Kauai destination agent who will be happy to assist in selecting the best location for your visit and provide a selection of wonderful Kauai accommodation options.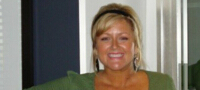 Call Our Local Agents 7 Days a Week from 9am - 10pm EST
USA: 808.650.3995
International: +1 941.500.4555
Our Most Popular 5+ Bedroom Princeville Rentals
Save Rental
Platinum
Home/Villa
Pool & Hot Tub
Max Occupancy: 12
7 Bedrooms
6 Bathrooms
Property #879192
Dates Available!
Average $3700 per Night plus taxes and fees
Save Rental
Gold
Home/Villa
Hot Tub / No Pool
Max Occupancy: 13
5 Bedrooms
3 Bathrooms
Property #897047
Dates Available!
Call for Rates
Our Most Popular 4 Bedroom Princeville Rentals
Our Most Popular 3 Bedroom Princeville Rentals
Our Most Popular 2 Bedroom Princeville Rentals
Our Most Popular 1 Bedroom Princeville Rentals
There's so much more to do in Kauai than just kick back and enjoy our beautiful beaches and Pacific waters. Kauai's Rivers, mountains, and emerald green valleys, provide an array of exceptional activities for visitors of all ages. Kayak along the famous Wailua River or visit Kokee State Park and hike along our popular winding trails. Our destination agent will delight in showing you the abundance of exciting activities available on our beautiful Kauai.
Our restaurants on Kauai are simply exceptional and range from the very best in gourmet dining to delicious local dishes. Our long history of Portuguese, Philippine, Japanese and Korea immigrants have created a most delectable fusion of delicate cuisine with an Asian flair and a European sophistication. Visitors will enjoy daily fresh fish and our extensive organic produce grown on the Island.
The nearest major airport to Kauai County, Hawaii is Lihue Airport (LIH / PHLI). This airport is located in Lihue which is around 9 miles from the center of Kauai County.