Fernandina Beach Vacation Rentals - Privately Owned Professionally Managed®
Fernandina Beach is located on beautiful Amelia Island along Florida's northeast border. This charming resort area is known for its great golf, exceptional shopping and an abundance of award winning restaurants. With over 12 miles of un- spoilt sandy beaches, and clear, calm waters, Amelia Island presents a unique charm that has visitors returning year after year. Come experience why Fernandina Beach and Amelia Island is consistently ranked among north Florida's top vacation destinations.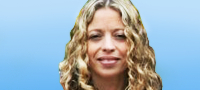 Call Our Local Agents 7 Days a Week from 9am - 10pm EST
USA: 941.900.4552
International: +1 941.500.4555
From trike flying, to horse-riding along the shoreline you can rest assured that Fernandina beach will delight in offering visitors the best in terms of activities, gourmet dining and shopping.
Enjoy
Al Fresco dining over looking the Atlantic in one of the many restaurants at Fernandina Beach. An array of international dining establishments
providing exceptional
fine dining and down home southern menu options.
The closest major airport to Fernandina Beach is the Florida is Jacksonville International Airport (JAX / KJAX). This airport is located in Jacksonville and is 27 miles from the center of Fernandina Beach.