Boynton Beach Vacation Rentals - Privately Owned Professionally Managed®
Oozing old Florida charm and situated south of Palm Beach, Boynton Beach is an enticing beachside city and a terrific family vacation destination. This friendly, East Florida location is graced by the Atlantic Ocean with palm trees galore and an array of family fun activities. Occasionally overlooked in favor of Palm Beach and Boca, this underappreciated, exceptional beachside city is perfect for snowbirds looking for a respite from the winter months. View our wonderful selection of vacation homes and condos in and around Boynton Beach.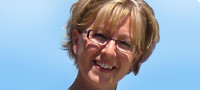 Call Our Local Agents 7 Days a Week from 9am - 10pm EST
USA: 941.900.4552
International: +1 941.900.4552
Our Most Popular 4 Bedroom Boynton Beach Rentals
Save Rental
Gold
Home/Villa
Pool
Max Occupancy: 8
4 Bedrooms
2 Bathrooms
Property #1041939
Dates Available!
Our Most Popular 3 Bedroom Boynton Beach Rentals
Our Most Popular 2 Bedroom Boynton Beach Rentals
Visit our National Wildlife Refuge, snorkel, jet ski, golf or just hang out at the beach. Boynton Beach has an array of activities for visitors of all ages.
Boynton Beach has an array of al fresco & waterfront dining options, from the most elegant fine dining to the more fun and casual eateries that the kids will love.
The closest major airport is Palm Beach International Airport, 11 miles away and Fort Lauderdale Airport is 24 miles from Downtown.