Amelia Island Vacation Rentals - Privately Owned Professionally Managed®
Escape to our peaceful, magical, beach side community. Located on Florida's North east coast, Amelia Island is the most southern of what's known as, "the Sea Islands", part of a cluster of barrier Island that stretch out along the South Carolina, Georgia, and Florida coastline. With 13-miles of beautiful, white sandy beaches and sparkling clear waters, this seaside town has long been the destination of choice for those visiting Northern Florida.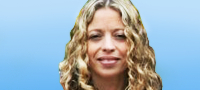 Call Our Local Agents 7 Days a Week from 9am - 10pm EST
USA: 941.900.4552
International: +1 941.500.4555
Our Most Popular 3 Bedroom Amelia Island Rentals
Save Rental
Gold
Home/Villa
Pool
Max Occupancy: 8
3 Bedrooms
3 Bathrooms
Property #958722
Dates Available!
Call for Rates
Horse riding, sailing, swimming, fishing are all available in abundance on Amelia Island. Allow us to present to you the finest selection of activities to suit visitors of all ages.
Our Amelia Island has over 40 super restaurants to select from. Featuring the very best in fresh Florida seafood, Amelia Island's cuisine options appeals to American and International and presents an array of fine cuisine to family friendly fun dining options.
Our closest major airport to Amelia Island is Jacksonville International Airport (JAX / KJAX) located a short 26 miles from Amelia Island.